Before you buy one or more engravings on our website, it is quite possible that you have some questions. On this page we try to answer as many of these questions as possible. If, despite everything, you cannot find the answer to your question, please do not hesitate to contact us by using the form on the contact page. We'll then try to give an answer on your question, usually within 24hrs. 
THE COLLECTION
On this website you buy directly from a family member of Victor Delhez. We only sell original works by Victor Delhez, so no cheap reproductions, which unless specifically mentioned are always signed by Victor Delhez with the text 'epreuve' d artiste ', which means that it is one of the eight prints Delhez made of his work before destroying the original engraving plate. He did this to prevent mass production and to make his works quite unique in this way. After all, there are only eight original prints of each work.
The works we sell come from our private collection. So we don't buy new engravings from others. The sale on this website is a one-time sale, sold is sold. We only do this because we have no descendants ourselves and who knows what would otherwise happen to our collection the day we exchange the temporary with the eternal. Then we think it is better to sell the works in our collection to someone who will take care of them.
Our prices are not the cheapest, but that is also because with this website we hope to make Victor Delhez more famous again which will undoubtedly increase the value of his works and in a few years you might sell it at double the price. So consider your purchase as an investment in art. 
SLOW WEBSITE
In the past the website was slow and sometimes even unreachable too. In May 2023 we moved the website to another hosting provider, and the site should now be three to four times faster.
Is the site still slow? Then this is probably caused by your internet connection or the poor WiFi connection you are using.  Unfortunately we can't do anything about that.
The loading speed of the pages should be way better than in the past now, but the Victor Delhez website is still hosted on a cheap shared hosting account. This means we share the webserver with other users and their websites. All those pages with images of the different engravings puts an enormous load on the webserver. In combination with shared resources this still can make the site slow sometimes.
The only solution would be to upgrade to what is called a dedicated server, but that would cost us at least $150 per month for the cheapest one. We really cannot afford that, unless we can find an art lover somewhere or a big fan of Delhez who wants to sponsor us. We don't really count on that, so unfortunately you will sometimes might need a little bit of patience to surf from one page to another. Our sincere apologies for this.
HOW TO BUY
Buying on this website is very easy. All engravings are divided into different series. On the category page you can choose a series by clicking on the thumbnail of that series. You will then be redirected to the series page and there you will see the works in that series we have available for sale.
Click on the image of the work you are interested in and you will be redirected again, but now to a page with more information about that specific work, and the price in Euro. If you want to know the price of an engraving in your local currency, it's best to use an online currency convertor like the xe.com currency convertor (site will open in a new window).
You can also see how many we have in stock of the specific engraving , although in most cases it will only be one copy. We only have two or three copies of a very limited number of works, but that is rather exceptional. If the work is already sold you will see an 'Out Of Stock' message.
If not, you can purchase the work by clicking on the 'Add to cart' button. The work will then be placed in your shopping cart and you will be forwarded to the shopping cart page. There you can decide whether you want to pay or continue shopping. You can also pay directly from the product page itself by clicking the Google Pay button, but you will NOT earn Fikpoints then. Why not? If you use Google Pay you're bypassing the victordelhez.com account system and it's this account system that rewards you with Fikpoints.
PAYMENT
We accept the following methods as payment option.
Visa
Mastercard
American Express
Paypal
Bank Transfer
Bancontact
SEPA Direct Debit
Sofort
Giropay
EPS
iDeal
Multibanco
Alipay
Google Pay
The total price includes transaction fees, insurance, shipping and handling. Please note that when you're using Google Pay as payment option you will not have to create an account on our website, but this also means you will not get Fikpoints since our loyal customer reward program is attached to your account on the website. With Google Pay it's also not possible to use coupons or discount codes. 
SHIPPING
In most cases your order will be shipped within five business days AFTER we have received your payment. We handle every order manually so it can take a few days before we actually ship. We are not Amazon where everything runs automatically and trucks come and go with orders. Please note that (according to our payment processor) it can take up to seven business days before we receive your payment! So please be patient, in normal circumstances we will ship your order between the 8th and 12th business day after you have ordered. 
All shipments are sent by UPS and the engravings are packed in reinforced cardboard packaging, which minimizes the chance of damage. Please note that all shipments will require a signature upon receipt and that we do not ship to PO Boxes.
The shipping costs are an all-in amount, depending on the place to which we have to ship and they also include an extra insurance for the full value of the engraving.  It's mainly because of that additional insurance the shipping costs can be a bit high (again, it depends from country to country). It will cost you a little bit more, but gives you so much more security. If the engraving is damaged, lost or stolen on the way, you can file a claim with UPS and ask your money back in part or even in full in case of theft.
If UPS should refuse to add this insurance for your destination (they determine whether the risk for your country is too high to insure or not) we will unfortunately have to cancel your order. We do not ship any engraving without being insured for its full value. In that (rare) case you will of course get your money back.
CALCULATION OF SHIPPING COSTS
On the checkout page you can choose a shipping formula. In general UPS standard is cheaper but slower than UPS Express or UPS Express Plus. UPS Express Saver is cheaper than those two last ones, but might not be available for all destinations, just like UPS Standard. Which formulas are available depends on the country, state, city and zip code to which we need to ship. If you don't see the shipping costs, you may have entered incorrect information. Please check if the entered country, state, city and zip code are correct.
If UPS cannot automatically generate shipping costs for your destination a standard shipping cost will be charged between €75 and €125.  Don't worry, we will then manually search for the cheapest shipping formula in the UPS system and we will send your purchase using that formula. We will deduct the actual amount of that formula from the standard shipping cost that was charged and give you a refund for the remaining amount.
If you enter your destination details correctly, this will almost never happen and the UPS system will always show you at least one shipping formula and the actual shipping costs for your destination.
RESTRICTIONS
We do not ship to the following countries :
Afghanistan, Algeria, Angola, Belarus, Bosnia and Herzegovina, Burma, Burundi, Central African Republic, Crimea Ukraine, Croatia, Cuba, Cyprus, Democratic Republic of the Congo, Eritrea, Fiji, Haiti, Iran, Iraq, Ivory Coast, Jordan, Kazakhstan, Kyrgyzstan, Lebanon, Liberia, Libya, Moldova, Montenegro, Myanmar, Nigeria, North Korea, Palestinian Territories, Paraguay, Serbia, Sierra Leone, Somalia, South Sudan, Sri Lanka, Sudan, Syria, Togo, Venezuela, Yemen, and Zimbabwe
Why not? Either those countries are on the international list of restriced countries or UPS doesn't offer insurance on a shipment to those countries due the high risk. If for some reason UPS refuses to put an insurance on your order, we will not ship and in that case we will fully refund you.
If we have the slightest suspicion that you are trying to scam us in any way we will cancel your order and we will inform the government authorities and/or the police. Our payment processor is connected to a state of the art anti-fraud protection system, that does dozens of background checks on every transaction, so we will see it if you're using a stolen card or trying to scam us somehow. Don't even try it!
TIMING & DELIVERY
It is difficult to predict when your order will arrive. There are several factors, such as which country we have to ship to, but it often also depends on the UPS formula you choose during checkout. The general rule is that the cheaper UPS Standard or UPS Express Saver is slower than the more expensive UPS Express or UPS Express Plus, but it is not a guarantee. With courier services you can never be sure what the exact delivery time will be. Please note that not all UPS formulas might be available for your location. You only know that when you have entered your country, city and zip code during checkout, then you will see the available formulas and the prices.
For shipments within the European Union, the shipping time from the moment we have handed over the shipment to UPS is usually only three to seven working days. For international shipments, this can take up to fourteen working days or longer.
Every shipment gets a tracking number. Once we have handed over the shipment to UPS, you will get this tracking number from us so you can follow the shipment.
We always try to deliver your order to UPS as soon as possible and that is almost always within five business days after receiving your payment. Please don't forget that it can take up to seven business days before we will receive your payment (according to our payment processor). We will never start shipping before we have received your payment! Once this is done and the order is shipped, there's nothing we can do anymore. From that moment on the shipment is completely in the hands of UPS. Therefore if you have a complaint about an order which is a very long time on the way, please complain to them. 
INSURANCE
All engravings we ship have an additional insurance for the total value of the engraving. That is also the reason that the shipping costs can sometimes be quite high. Depending on the country we need to ship to and the purchase price, our shipping company (UPS) will determine how much this additional insurance will cost. This is a fully automatic process and we cannot negotiate with them about this. The amount that you see as shipping costs at checkout is always the amount that includes this extra insurance. Because of the value of most engravings, we do not ship without this extra insurance.
It will cost you a little bit of extra money, but gives you more security. If the engraving is damaged, lost or stolen on the way, you can file a claim with UPS to get your money back in part or even in full in case of theft. Please note that we cannot file a claim for you. If you have not received an engraving or if it arrives damaged, please contact UPS directly. Our responsibility ends when we hand over the shipment to UPS.
PICKUP OF YOUR ORDER
Can an engraving (or engravings) also be picked up instead of being sent by post?
Yes, this is possible by appointment. Please contact us for this option. You do not have to order online in that case, just tell us which engraving or engravings you are interested in, and then we talk further.
The advantage of picking up your order is that all additional costs such as packaging, shipping, insurance and the commission that our online payment processor claims for every transaction are omitted. It makes sense if we do not have those costs that we do not charge them. You may therefore deduct 5,5% from the price of each engraving that you purchase and pick up yourself.
Attention! Since all engravings are in a safe at the bank, you can only pickup the engraving (s) that you have chosen in advance. If you suddenly like to see other works than ordered or want to change your order, we cannot guarantee that we will have those other works available on the day of the appointment. We have to travel about 15km way and back to collect them and there is no 24/7 access to the bank's safe room, only during opening hours.
Also keep in mind that pick up by appointment is only possible if we have received a payment from you in advance on our bank or PayPal account. Cash payments are not possible for security reasons unless we know you personally very well and have done business with you before.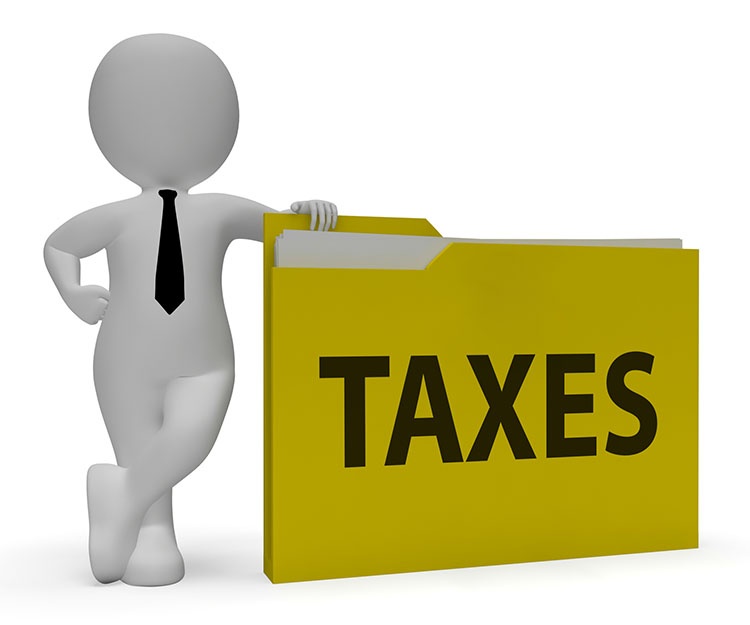 TAXES
If we ship to a country outside the European Union, import taxes may be charged by the customs authorities of your country. Unfortunately, we cannot change this. You may be lucky that they do not check your shipment, but you may also be unlucky that they do.
We also cannot say in advance how much those additional import taxes (if any) will be. The rates are different for each country. Please check the website of the customs authorities of your country. There they usually have the correct information about the rates for importing art.
In any case, we cannot be held liable for any additional import taxes
FIKPOINTS
Fikpoints is our loyal costumer reward program. Victor Delhez's nickname was 'Fik' (the Flemish pronunciation of Vic) and so we named this program after his nickname.
Everybody who creates an account on the checkout page will automatically enroll in the Fikpoints program. When you create an account you'll get 500 Fikpoints as welcome gift and for every euro you spend in the 'Works for sale' section – unless stated otherwise – you will receive ten Fikpoints as reward.
100 Fikpoints have a value of one euro and can be used to obtain a discount on your next purchase.
Example : You're buying an engraving in the Sortiment series for €275, this will give you 2.750 Fikpoints that have a value of €27,5. Next time you're buying an engraving of the Gospel series for €795, but you can use your 2.750 Fikpoints on this order, meaning you will only pay €767,5.
You can save your Fikpoints if you want, but you can only pay up to 50% of your order with Fikpoints. Unfortunately, we cannot give away engravings for free,
Example : You have saved a total credit of 10.000 Fikpoints after buying several engravings. Your next order is an engraving of €100. You can't use your 10.000 Fikpoints (that have a value of €100) to pay for this order in full. You only can use a maximum of 5.000 Fikpoints on this order, meaning that you still have to pay €50, but you will have 5.000 Fikpoints left and you will earn another 1.000 Fikpoints on your new order, giving you a total balance of 6.000 Fikpoints you can use on your next purchase.  
Fikpoints will stay valid for eighteen months after you have earned them. Why no unlimited validity? The Fikpoints system is what we call a loyal customer reward program. Loyal customers are people who occasionally buy something, otherwise they are not loyal customers.  Eighteen months seems very reasonable to us to use your earned Fikpoints for a subsequent purchase. On most websites, coupons or discount codes you get are subject to certain conditions and only valid until a certain date, so why should we do it any differently?
DISCOUNTS
In addition to the Fikpoints system, we occasionally do special promotions where we give a temporary discount on certain engravings. We cannot say in advance when we will give those discounts, for which occasion, on which engravings there will be a discount and how much that discount will be. The best you can do is subscribe to the VD newsletter (you can find the link at the bottom menu of the website) then you will be informed immediately when we start a discount campaign. Don't worry, we won't be sending out daily or even weekly newsletters. The VD newsletter frequency may be at most one newsletter per month or certain months (such as during the holidays) maybe two, that's all.
These temporary discounts and the Fikpoints system are the only types of discount we offer. If you purchase several engravings at the same time, (five or more) we may be able to offer an additional discount, but that is not a promise. That depends a bit on the total amount of the purchase. Before you place such a large order, please contact us first by using the contact form on the website. When we reach a deal, we will send you a special one-time discount code that only works for you and that you can use during the checkout, or we can waive the shipping costs as discount.  Again, we decide whether to give you an extra discount on a large purchase or not. Extra discounts are not an established right.
Did you not found an answer on your question? Just send us a mail by using the mailform on our contact page and we'll try to answer your question. This wil usually happen within 24hrs.