Dear visitors,
We have good news and we have bad news.
THE GOOD NEWS
You have probably noticed that since the beginning of May 2023 and recently since June the 9th 2023, the Victor Delhez's website has become a lot faster. This is because in May we have changed from hosting provider and in June we upgraded our hosting plan.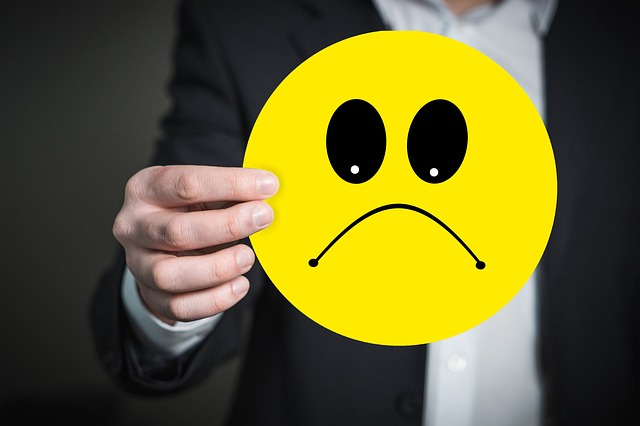 THE BAD NEWS
The bad news however, was that after one month at the new hosting provider, we noticed that the hosting plan with a server of 1.5GB RAM was not meeting the requirements of the website. As a visitor you might have noticed that the site was becoming very slow again. The web server was suffering and not yet smoking.
YOU WANT PROOF? HERE'S PROOF!
As you can see on the graph, the server was peaking almost continuously (sometimes it went down for a while, but that's was never for long) near the 3GB RAM, sometimes almost reaching 4GB RAM.
The average is around 2.2 GB RAM, while our hosting plan actually only allowed us to use 1.5 GB RAM. The red dotted line in the chart indicates where we should stayed below. We went over it almost all the time…
The main reason is that we have a large increase in visitors to the website. This results in heavy RAM consumption of the server.
SOLUTION?
For every problem there is (usually) a solution. In our case that was to do a server upgrade.
We've upgraded the server from 1.5GB to a a server with 6GB RAM, or three times more. This server also has four cores instead of two, and has dedicated resources (so we don't have to share our resources with other users) unlike the 1.5GB server that didn't had those dedicated resources.
We also paid for that faster and better server for one year in advance because we then received a significant discount. Despite that discount, it was still a lot of money that we had to put on the table. We sacrificed our last savings for it, but we are now basically safe until June 2024.
WHAT WILL HAPPEN IN JUNE 2024?
At the beginning of June 2024 we'll have to pay for another year of hosting again. That bill will be $653.25…
As of the current terms (those can change during the upcoming year) we can also upgrade once again to a webserver with 12GB RAM for that same amount of $653.25. If we pay for two years in advance it will be $1248.43 (a discount of $58,07) or if we pay for the full maximum of four years in advance, the bill will be $2322.62 (a discount of $174,24).
Putting a website on the internet is not cheap if you want to put it on a good and fast webserver. Unfortunately that is the harsh reality.
Despite the fact that we have all those engravings by Victor Delhez, we are not rich people. We have to fight too every month to get all our bills paid. For the upcoming year we used our last savings to pay for the hosting in advance, but it is far from certain that we will be able to do that again next year in June.
Downgrading the sever and paying less is not an option, then the site would become very slow again. Unless we suddenly should sell a few engravings from Delhez, but that is impossible to predict, it could be the end of the Victor Delhez website…
CLICK ON THE LOGO TO DONATE
You can donate with money that is already in your existing PayPal account or with any major credit card if you don't have a PayPal account. You can choose to do a one time donation, or a monthly recurring donation. The choice is up to you. We're happy with every donation, because every donation, no matter how small, brings us closer to the goal we want to achieve.
So far we have raised $25 towards our $2.300 donation target. That is 1,087% of the amount we need to pay for the server four years upfront. Every time a new donation comes in we'll update the donation thermometer within 48hrs (it's not realtime we have to do this manually). $653 is the threshold for one extra year and $1.248 is the amount needed to pay two years upfront in June 2024.
WE NEED YOU!
The only solution we see is asking for donations from our visitors. Maybe you don't want to buy engravings from Victor Delhez right away, but you do want to support the artist by donating for the webserver. This way we can continue to give Victor Delhez the exposure he deserves and with a fast website.
Your donation doesn't have to be much, a few $ is fine. Like you'd pay us a cup of coffee somewhere. 
Many small donations make one big one, and that's what we need. If we can find just 130 good souls who all donate $5, we can already pay for another year of hosting in June 2024. That is our main goal, getting enough donations by June 2024 to pay for another year of hosting. 
If you can donate a little bit more than $5, that's always welcome of course. In that case, with enough people doing that, we might be able to extend the hosting for a longer term. That's why we have set the donation target at $2.300. If we can reach that target we can pay four years of hosting in advance, but again if we can already reach $653.25 by June 2024 that would be great. Then we can continue for another year without worries.  
Click on the logo at the left to do a donation through PayPal. If you want to donate in another way please take up contact with us.
We solemnly promise that we will only use your donations to fund the hosting of the website, for nothing else. Once the goal is reached, we will even put the invoice online so that you can see with your own eyes that the amount you donated has been spent on what it was intended for.